For over 20 years, Pilla Performance Eyewear has believed that if we follow these simple beliefs, we would be able to confidently rise everyday knowing that we stand alone in providing the very best in performance eyewear.
We know we create visual equipment that adds value to an athletes performance.
We know function rules over style.
We know substance trumps hype.
We know anything less than perfection is not worth doing.
We know that to be the best in the world is no small challenge and we gladly accept the challenge.
Born out of a love of shooting
Pilla was born out of personal need. We were a family of sportsman who loved hunting and sport shooting. We couldn't find an acceptable pair of shooting glasses; so we decided to make our own. We realize the most important element in a pair of glasses is the lens technology. When this is married to a frame design that feels like you are not wearing glasses, you know you have made something special.
This was the original directive from 28-Time World Champion George Digweed, "Make me a pair of glasses that is like not wearing glasses." When we put pen to paper we always start from this simple perspective. A pair of glasses needs to enhance an athletes performance not get in the way.
We have partnered with ZEISS to offer the finest in visual lens science. ZEISS has been producing optical perfection since 1846 and is recognized as the international leader in optics. Pilla is proud to engineer the finest products in the world with a company that holds the same beliefs.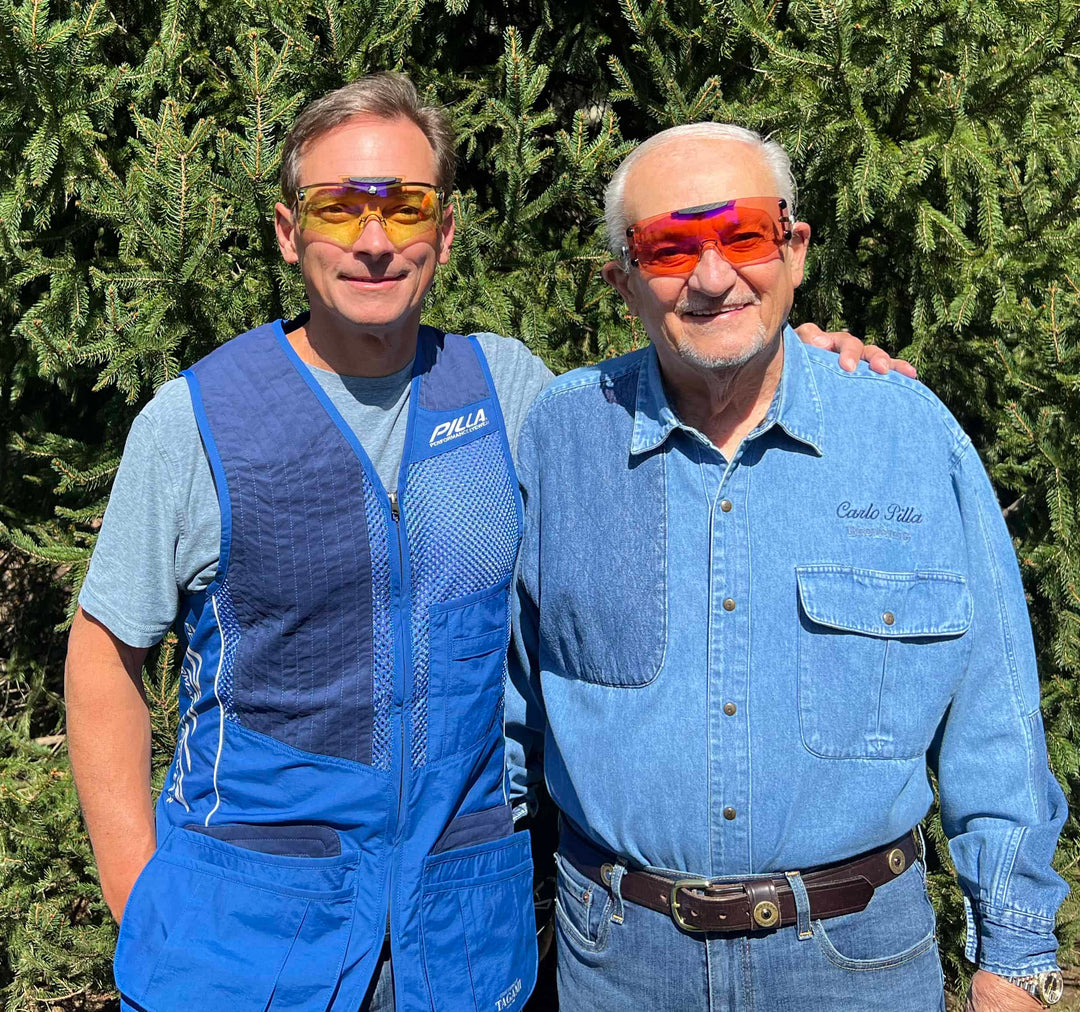 "If we don't aspire to set the benchmark, it's not worth doing." - Philip Pilla, CEO