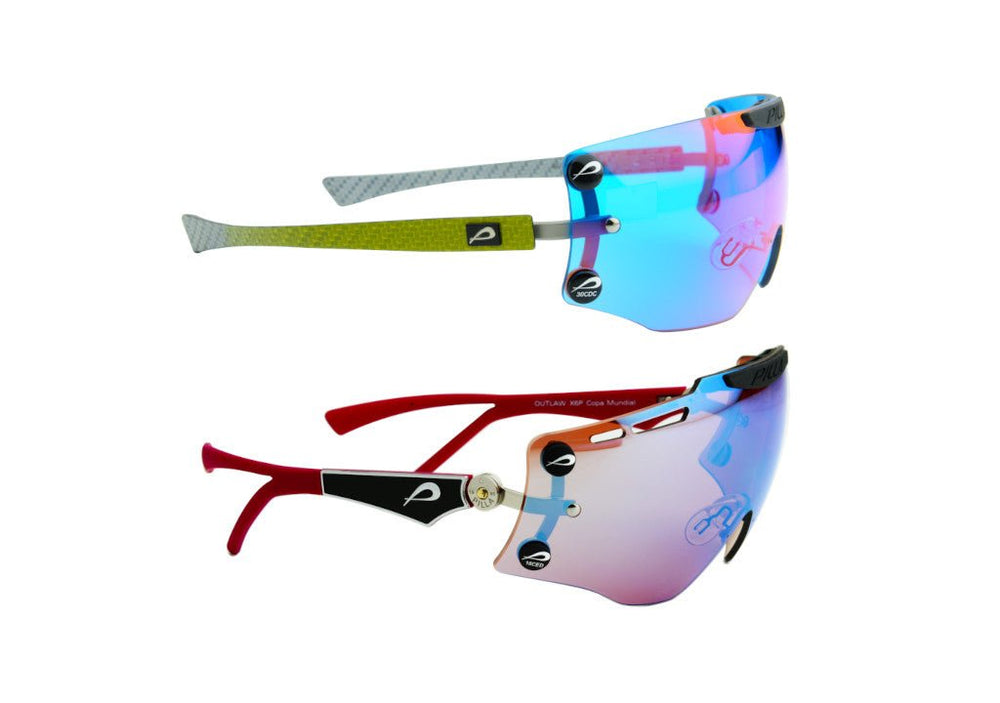 FRAME ELEMENTS OVERVIEW
FRAME STYLE

The Outlaw frame system is available in either the X6 or X7, which correspond to the curvature of the lens. The Top Gun series is built on the Outlaw platform, so the Outlaw frame temples fit on the Top Gun lenses. There are a few temple styles that do not fit the lens geometry of the Top Gun, and those frames are shown as only being for the Outlaw exclusively.
TEMPLE STYLE

Once you know your desired frame-style product, you will then be able to select the temple style you would like. For instance, you could select a "fork" or an "edge" style temple. Some temples are wider, and some are slimmer for different uses. Each product will have different temple style options depending on current availability for that specific product.

HINGE, MATERIAL, COLOR

Lastly, once you know your desired frame and temple style, there will be options for the hinge, temple material, and color. Some temples are available with either a fixed hinge or an adjustable Copa hinge. There are also a variety of possible material options with corresponding color choices such as carbon fiber, rubber, steel, acetate, etc. We are continuously developing new material and color options. Availability of each option will depend on stock levels for each product.